FRIENDS OF YARMOUTH COUNCIL ON AGING
Friends of Yarmouth Council on Aging (FOYCOA) is a nonprofit 501(C)(3) organization that financially supplements the Yarmouth Senior Center for requested items not covered by the Town of Yarmouth. We recognize our seniors as one of our most valuable assets and strive to enhance their lives by providing special events, programs, and volunteer opportunities.
Spring Updates
We had a terrific Polar Plunge in January 2023. The weather turned out perfect for our plungers, which were over 200 with an additional 500 spectators. Our new Yarmouth Police Chief, Kevin Lennon lead the countdown and the plunge. Thank you to John Hayes and his crew of volunteers for making this such a successful event.

During the holiday season, we distributed poinsettia plants to 200 homebound seniors through the Meals on Wheels Program. In the spring, daffodils were used to announce the beginning of a new season. All our flowers come with a handwritten note for each senior. Thank you to Petal and Stem, Marie Seufert, and her volunteers for organizing this joyous moment for many homebound seniors.

Our participation in the Yarmouth Parades has increased and we enjoy seeing all the support from our citizens. People of all ages seem to enjoy a parade and the visible support from participants and viewers alike seems to increase each year.
Eldred's Antiques Appraisals have always been well received as a fundraiser. We appreciate the staff from Eldred who donate their time to our seniors. This year we will be having 2 appraisal events. Our next one will take place on May 12, 2023.

All of your generous donations as well as the membership dues and Polar Plunge funds were used to purchase 300 new chairs for the Yarmouth Senior Center. Many senior citizens have already enjoyed the new chairs at workshops and events.
FOYCOA consists of all volunteers with no paid staff.
If you are interested in volunteering for an event, please contact us at: COAYarmouth52@gmail.com. We would love to hear from you.
---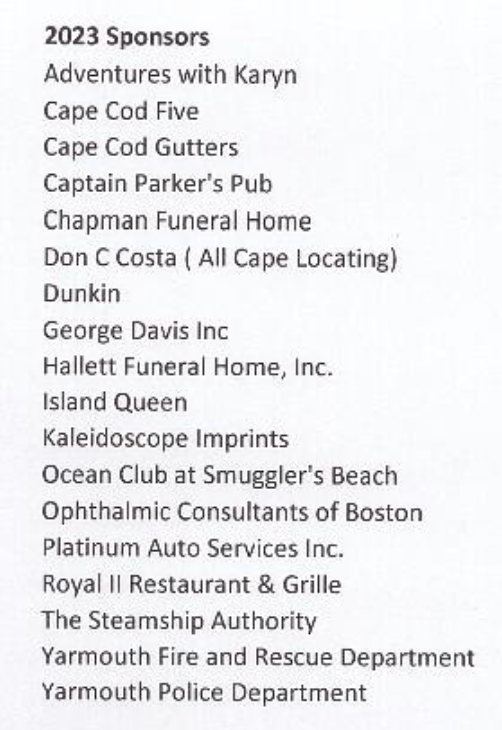 ---
---
---
Board of Directors
Chris Morassi, President
John Hayes, Vice-President
Leda Phillips, Secretary
Marie Seufert, Treasurer
Sandi O'Donnell, Administrator
Debbie Donahue, Board member
Ray Petruccelli, Board member
Calendar Events for Spring
March 29, 2023 – Daffodil distribution to homebound seniors
April 5, 2023 – FOYCOA monthly board meeting at senior center 9:30 AM
May 3, 2023 – FOYCOA monthly board meeting at senior center 9:30 AM
May 12, 2023 – Eldred Antique Appraisal
May 19, 2023 – beginning of annual membership drive
HELP WANTED!!!!!!!
Friends of Yarmouth Council on Aging partners with the Yarmouth Senior Center and provides additional support for the newsletter, holiday performances, special events, guest speakers, ice cream socials and dances.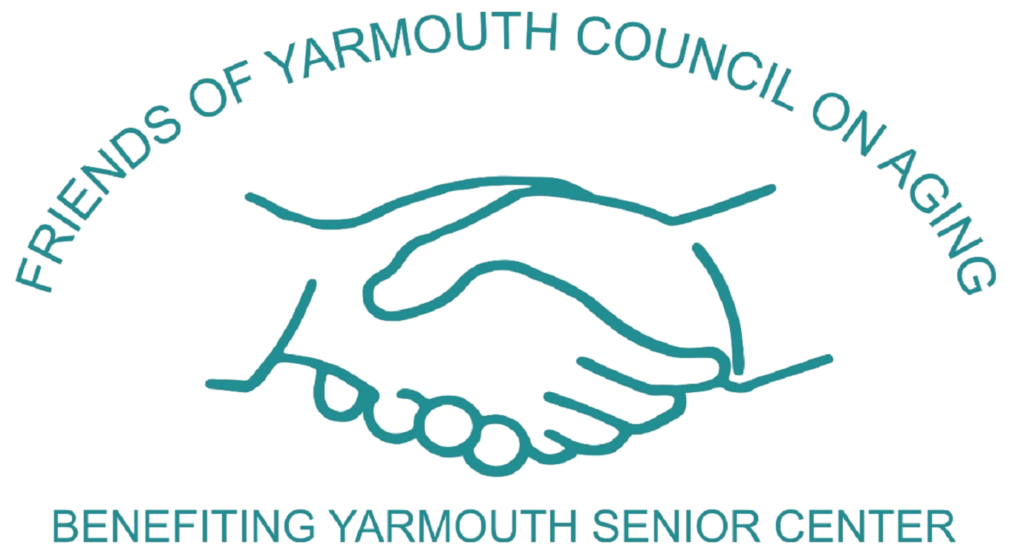 FOYCOA's fundraising efforts include the Polar Plunge and membership dues. Through these efforts we give financial support to the Center to supplements needed item such as new chairs for the ballroom, classroom activities and daffodils to the homebound.
Consider joining the Friends of Yarmouth Council on Aging.
Become a board member
Become a volunteer
Become a member
Email: FOYCOA@gmail.com
Phone: 508-394-7606 X 1330